All Euro is excited to share an upcoming training webinar from ZF Aftermarket. This webinar is 1 hour and completely FREE! Enhance your knowledge of high voltage systems from an ASE Certified ZF Trainer.
See below for more details and where to register online.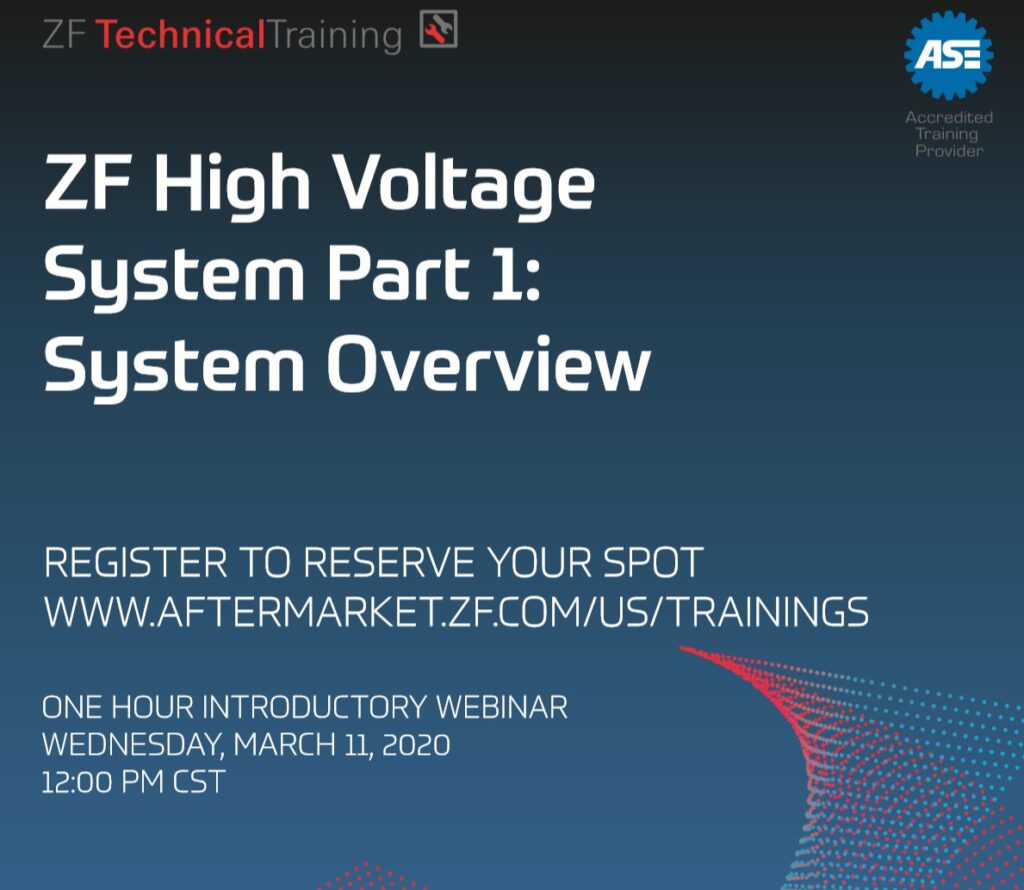 ZF is one of the world's largest manufacturers for High Voltage Systems that are found in vehicles such as BMW, Audi, or Chrysler. This webinar will begin with a system overview, where you will learn the functions of all the important HV components, such as Inverter or DC/DC converter.
Click the "Register" button below to reserve your spot!