Axle Beam Mount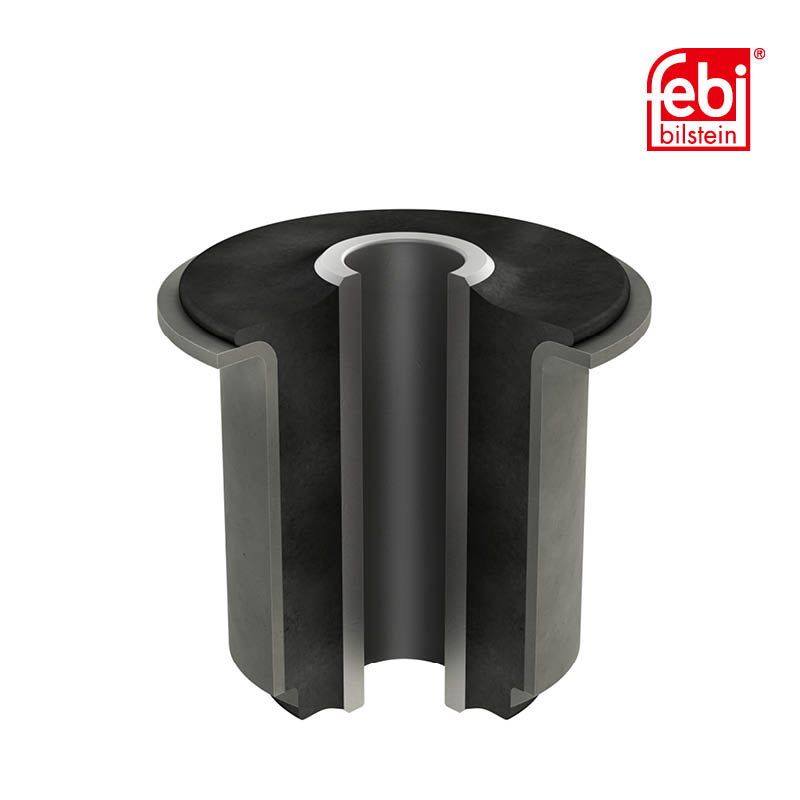 The design of vehicles is constantly evolving. The desire for non-intrusive suspension systems that do not impact the interior of the vehicle has made it necessary to use a suspension sub-frame. These sub-frames are made of tubular steel or aluminum tubes and are mounted to the vehicle body with rubber-metal bushes.
Strut Top Mounts
The suspension strut mounting consists of a composite rubber bush mounted on the top of the damper and connected to the vehicle's chassis. It is an integral part of the suspension strut assembly. Strut mountings can also be equipped with a bearing or bearing plate, which allows the strut to rotate with the steered wheels.
Control Arm Bush/Hydro Bushing
The elastomeric materials used in the production of rubber-metal parts are matched precisely to the technical requirements and loads of their specific fitting position. Despite all of this, passive rubber-metal components cannot absorb all of the vibrations within the chassis. As a result, hydraulically dampening elastomeric bearing – "Hydromounts" – were developed, which enable the isolating and dampening of vibrations.
Anti-Roll Bar Bushes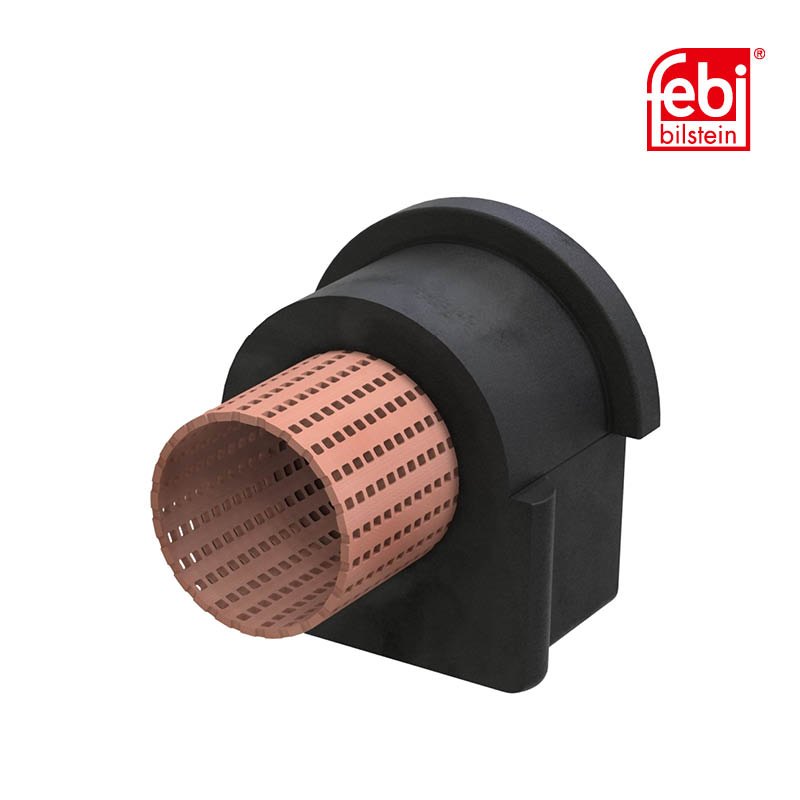 The anti-roll bar is mounted onto the vehicle's sub-frame or chassis by means of two bushes. The positive connection of the bonded rubber bushes prevents relative movements between the anti-roll bar and the bonded rubber bush. The rotational movements of the anti-roll bar are absorbed in the mounting while the vehicle is being driven on a variety of road surfaces. This achieves a high degree of efficiency to reduce NVH (Noise, Vibrations, and Harshness) and increases driver comfort.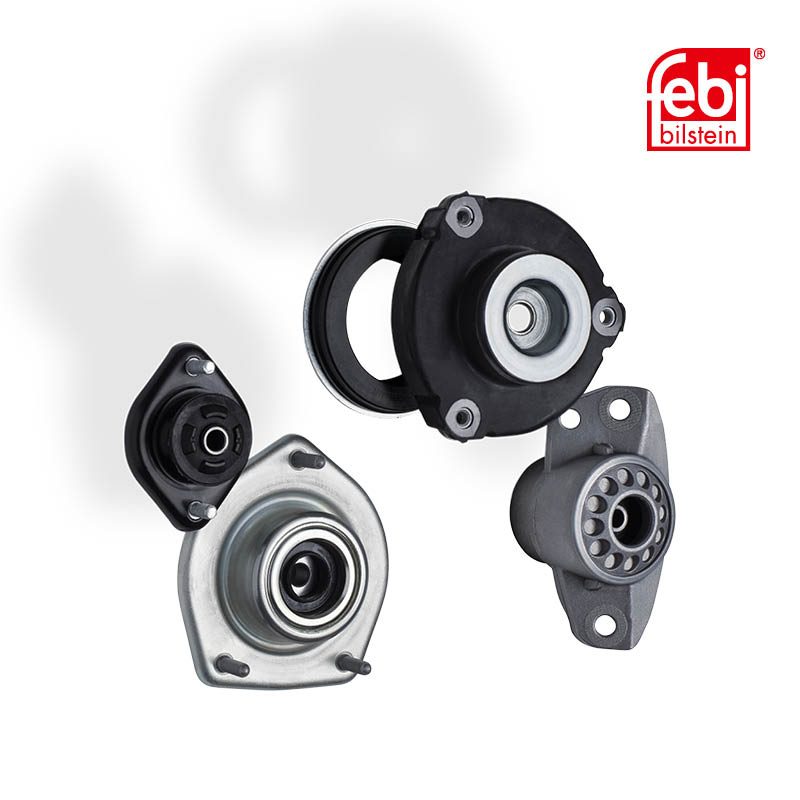 Article By Mary VerDuin
Dated February 28, 2020
Source: https://blog.febi.com/en/chassis-mounts-for-more-comfort-and-better-control/
Used with permission by Febi Bilstein